Jeanette Murphy
Singer and Songwriter
Jeanette Murphy is considered to be a very gifted and talented songwriter with a mesmerizing voice. She has been described as a cross between Joan Armatrading and Tracy Chapman, though with a style that's uniquly her own... Jeanette's music taste and influences include a broad range of styles and her latest album, 'Defining Moments', is a very good example of how diverse and unique Jeanette is as an artist and a songwriter.
'Defining Moments'- released in OCTOBER 2014:
features 11 original songs and a is her first as a producer.
The songs are an eclectic mix of New Indie, Folk, Rock and
Jazz music styles - and there's an amazing country song 'Back Home Again' on the album too!
Currently being played on Radio Caroline, Carlston Radio USA and One World Music.
The 'Jeanette Murphy Band' (JMB) came together to record the album and have been playing together ever since, at 'plugged' and 'acoustic' venues and festivals around the UK. They are a talented group of professional musicians, most are multi-instrumentalists, with Steve Gee predominantly on bass, on Drums & Cajon Paul Haydon, Saal Seneviratne on Keyboards & Banjo and the dexterous Tyrone Thomas on acoustic and lead Guitars, the album includes special guest players from South West London's Irish music sessions: Kevin Finucane, Angela Toner, Claire O'Leary and Kate Maguire.
'Defining Moments' CD and digital album is available through the jeanettemurphy.com website and at major online music stores: iTunes, Google, Amazon and cdbaby.
NEXT GIG:
Taking time out as Jeanette has a broken wrist.
DOCs:
Please contact us if you would like a sample, or track for promotion and airplay in your chosen format.
CLOSE STUDIO RECORDS (CSR)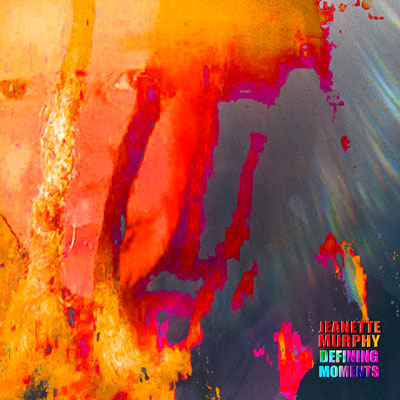 Artist: Jeanette Murphy - Singer / Songwriter
Album: DEFINING MOMENTS
Site: http://www.jeanettemurphy.com